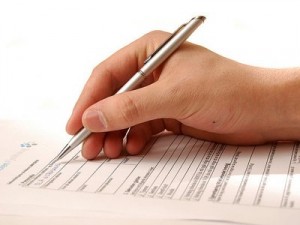 Successfully applying to MBA programs is a process which requires careful planning, concise thinking, and a steadfast approach to meeting the varying procedures for each MBA application. Gaining admittance to MBA programs is an often challenging but necessary process for many students to advance their personal and career aspirations. Most MBA application processes vary and students who read and interpret MBA application processes carefully and successfully target the admissions audience by demonstrating abilities and skills often increasing their chances of admittance.
Featured Top-ranked Programs
1. Liberty University Online MBA
2. Grand Canyon University Online MBA
3. University of North Carolina Online MBA

A Master of Business (MBA) program is a master's degree within the versatile and expanding field of business administration. MBA programs feature specific training regarding the many aspects of business, including accounting, marketing, finance, human resources, operations management, and other concentrations regarding the scientific approaches to management. Applying to MBA programs requires students to not only meet application criteria which demonstrate knowledge and ability, but also to prove what makes them excellent MBA candidates.
Elements of the MBA Application
An MBA application often requires students to submit elements including: an application form, a resume or curriculum vitae, recommendation letters, academic transcripts, standardized test scores (like the Graduate Management Admission Test), an interview process, and funding and scholarship application information.
MBA Application Form
A completed MBA application form is often the first document students submit to potential business schools and carefully preparing the application form is vital to increasing admittance chances. MBA application forms often request a student's personal, academic, and professional information and accomplishments. Presenting the application information without spelling and grammatical errors is one of the most important aspects of the application process. Many programs disregard carelessly prepared applications. Photocopying the MBA application forms and creating several drafts of the application statements allows for a reduction in errors and room for revision. Before submitting application forms, it is advisable to have someone inspect and proofread the documents to ensure information is grammatically correct, free of errors, and completed appropriately.
Resume Or Curriculum Vitae
The second aspect of applying to MBA programs often requires students to submit a resume or curriculum vitae. The resume and curriculum vitae display a student's job and work history, skill set, and work related experiences. Most programs request specific presentation of the resume information and students must adhere to application guidelines and formatting details. Many students find online resume models helpful in creating and presenting their resumes in a professional manner. Listing work experiences in chronological order is often recommended though students sometimes list previous employment by skill set. When submitting a curriculum vitae, students generally follow academic formatting procedures to ensure information is presented accurately.
MBA Application Essay
The MBA application essay is frequently the third aspect of applying to MBA programs and often a vital element of increasing chances of admittance. Most MBA application essay topics include: why a student is applying to business school, what a student's career goals are, why the student has chosen a particular MBA program, and other questions which give students the opportunity to present their experiences and skills. Application essays have specific instructions regarding content, subject, and formatting. Students who follow the essay guidelines and produce well written application essays often increases the odds of admittance and frequently compensates for lower GPA and GMAT scores. Strategically developing, precisely addressing, carefully proofreading, and refining an MBA application essay is imperative to displaying skills and promoting an applicant's experiences which make them unique.
Letters Of Recommendation/Reference
Frequently the fourth aspect of most MBA application processes is submitting letters of recommendations or reference. Following the programs requirements for letters of recommendation is vital to ensuring consideration of acceptance. Most programs require reference letters to be written by individuals within a business or academic fields. Applicants must ensure letters of recommendation address specific topics and clearly display strengths, potential, and familiarity with work or accomplishments. Applicants may request individuals who recommend them to include information like: how and in what capacity the author has known the applicant, what the applicants best qualities are and what strengths distinguish the applicant, or specific instances the applicant displayed their business, academic, personal, and/or interpersonal relations skills.
Academic Transcripts
Academic transcripts are also an integral part of the MBA application process. Applicants must submit transcripts from every educational institution they attended, including those they did not graduate from. Applicants must be certain to request transcripts from institutions in a timely manner as their chances of acceptance can be jeopardized by submitting transcripts after the application deadline.
Standardized Test Scores/GMAT
Submitting standardized test scores is also an important aspect of the MBA application process. Most business schools require applicants complete the Graduate Management Admission Test (GMAT) before consideration for admittance. Most programs value high test scores in addition to academic history and work experiences though high test scores generally do not guarantee acceptance into MBA programs. Preparation courses before the GMAT often improve a students chances of successfully scoring well. Many students offset lower grade point averages by completing the GMAT to the best of their ability.
Personal Interview
Many MBA programs require students to complete a personal interview as part of the MBA application process. The personal interview is a great way for candidates to impact the admissions team, enhance their interview skills, and often increase their chances of acceptance. Importance of the personal interview varies per programs and can be critical in the admissions process. Many schools require candidates to attend campus for the interview while others have different interview standards. Most programs do not request an interview with candidates unless they have already reviewed test scores, application, and letters of recommendation. If an interview is requested, applicants should be formally dressed in business attire, friendly, confident, and candid about their strengths and accomplishments. Most interviewers are college alumnus or representatives from admission's committees. Most interviews require applicants to share information regarding their upbringing, undergraduate experiences, work experiences, and MBA and career goals. Preparing for the interview in advance is often helpful to ensure the interview goes well. A candidate's personality and MBA application are program requirements. However, those who do not interview well may sometimes opt out of the personal interview and still be considered for admittance.
MBA Application: Financial Aid
The final aspect of applying to most MBA programs is generally the financial aid application. Students must coordinate all aspects of their application to include timely requests for scholarships, financial aid, and other assistance. Many students apply for government and private student loans, like Federal Staffard Loans and Federal Graduate PLUS Loans to ensure coverage of the full cost of MBA programs. Students must be mindful of deadlines from scholarship committees, lenders, and grant institutions to ensure financing upon acceptance.
Applying to MBA programs requires students to carefully plan and present their skills and accomplishments to promote their abilities and experiences. To increase chances of acceptance, students must adhere to MBA application requirements, follow instructions, and offer their very best.
Online MBA Finder
In just 3 easy steps we will help you find the best online MBA program for your needs.