During the second year of a two-year Masters in Business Administration (MBA) program, students can choose electives in certain areas of MBA specialties, after they have taken certain core classes as part of the requirements for obtaining the degree. The core classes of the first year give the student a good foundation of knowledge about business matters, provide training in the basic MBA skills and competencies and explore the different MBA specialties would be a good fit for each student.
Featured Top-ranked Programs
1. Liberty University Online MBA
2. Grand Canyon University Online MBA
3. University of North Carolina Online MBA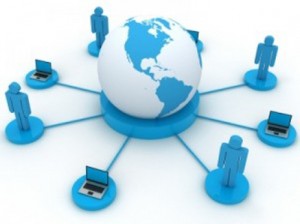 MBA Specialties: General MBA
Choosing to work toward a general MBA is a good choice for people who want to be able to take elective courses from different concentrations. Someone graduating with a general degree is not planning to pursue a career in a specific area and has not chosen to pursue one of the MBA specialties, but instead will have some knowledge in more than one concentration offered by a university.
MBA Specialties: Accounting
The Accounting concentration focuses on giving students the knowledge they need to interpret a company's financial data effectively. Students who choose the Accounting MBA concentration can take courses which will qualify them for their Certified Public Accountant (CPA) or Charted Management Accountant (CMA) designation. Examples of courses in this concentration include:
Auditing
Financial Accounting
Fundamentals of Managerial Accounting
Tax Planning and Administration
Taxes and Business Strategy
MBA Specialties: Leadership
A Leadership MBA, also called a Business Leadership MBA, is one of the MBA specialties designed for a student who wants to prepare him or herself for taking the helm of a company or making his or her fortune as an entrepreneur. The curriculum for this type of program is designed to encourage the student to develop his or her critical thinking and problem-solving abilities with a focus on business applications. Leadership students also develop effective strategies for working as part of a team. As a Leadership student, you can expect to take courses like these ones:
Creativity and Innovation
Global Business
Leadership & Managerial Effectiveness
Marketing Research
Strategy
MBA Specialties: Human Resource Management
Human resources are the heart and soul of an organization. A person who wants to qualify for a management position in HR should consider an MBA with a concentration in this area of study. This is often called an HR MBA or a Human Resources MBA.  This program gives students a good base of knowledge in general business as well as specific skills they will need for success in this field, such as coaching employees, benefits analysis and corporate headhunting techniques. As a Human Resources concentration student, you can expect to study the following subjects:
Business Policy and Strategy
Collective Bargaining
Compensation and Benefits
Employment Law
Human Relations and Development
MBA Specialties: Project Management
Why would someone choose a Project Management concentration in his or her MBA program? It helps to develop skills that employers are specifically looking for, such as the ability to manage time and costs effectively and implement change efficiently. As one of the popular MBA specialties, this concentration will prepare you for workplace roles in new product development and working with virtual teams. It includes courses similar to the following:
Contract and Procurement Management
Managing Software Development Projects
Managing Quality
Project Cost and Schedule Control
Project Management Systems
MBA Specialties: International Business
The International Business MBA concentration is the right choice for students who are planning for a career on the international stage. Classes focus on developing skills which will lead to success when doing business in the global economy. Examples of classes a person who chooses this concentration would take are:
International Accounting and Multinational Enterprises
International Business
International Finance
Managing International Human Resources
Strategic Management in a Global Environment
MBA Specialties: Finance
Choosing to concentrate one's studies towards an MBA in Finance will help a student prepare for a career in this industry. This is a good choice for people with good analytical skills who have a head for figures. A graduate from this program will be well prepared for career opportunities in banks and financial institutions, corporate finance departments, merchant banks and international finance companies. Your course load will probably include the following subjects:
Corporate Financial Management
Dynamic Markets
Investment and Finance in Emerging Markets
Real Estate in Frontier Markets
Venture Capital and Private Equity
MBA Specialties: Marketing
Students who choose the Marketing MBA concentration will learn the skills required to determine which customer base a business should be addressing and how to increase revenue by understanding what motivates them to buy. This is the right choice for individuals who like working with other people on projects involving managing a company's product line, setting prices, distribution and market research. This concentration includes classes in the following:
Customer Behavior
Marketing Management Strategy
New Product Development
Pricing Policy
Retailing
MBA Specialties: Considerations
Before you choose an MBA specialization, take some time to consider your long-term career goals. A general program will prepare you for work for various types of business environments. Some concentrations, such as Finance or Human Resources Management, will help to prepare you for specific career fields. You will want to make sure the one you choose is a good fit for your abilities and interests.
Online MBA Finder
In just 3 easy steps we will help you find the best online MBA program for your needs.