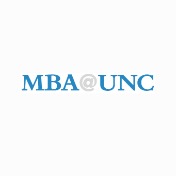 University of North Carolina Online MBA candidates benefit from a highly rigorous curriculum under the instruction of a research active, passionate faculty, a diverse, student focused learning atmosphere, an integrated leadership program, and experiential activities geared toward applying classroom theories with real work experiences.
>>>[Click for info from this school.]<<<
The University of North Carolina at Chapel Hill (UNC-Chapel Hill) was established during 1795 as a public research university located within Chapel Hil. As one of the oldest public universities within the United States, the school offers world renown instruction and operates as part of the Research Triangle with Duke University in Durham and North Carolina State University in Raleigh. The University features top ranked, highly distinct MBA programs offered through UNC's Kenan Flagler Business School. UNC offers on campus instruction to MBA candidates with programs based in full and part time studies. UNC also provides one of the most highly ranked online programs available through University of North Carolina Online MBA.
University of North Carolina Online MBA – Ranking
BusinessMBA.org's Best Online MBA (#7 – 2012 Ranking)
University of North Carolina Online MBA – Admission Requirements
Admission into the University of North Carolina Online MBA program requires:
-Completion of an Online Application Form
-Submission of Official Transcripts from all attended educational institutions
-Submission of GMAT and/or GRE scores
-TOEFL and/or IELTS scores for international students whose native language is not English
-Three Recommendation Letters
-Completion of Residency Application
-Copy of Immunization Records
-Submission of a Personal Statement indicating background experiences and how completing an MBA would propel career and personal goals.
– Payment of a non-refundable $140 Application Fee
-Online Interview
Additional Requirements:
-Students must have an undergraduate degree from a 4 year program
-Two years of professional work experiences
-Basic knowledge of accounting, statistics, finance, and economics as well as a proficiency in Microsoft Word, PowerPoint, and Excel.
-Active duty and veterans of the U.S. military service may qualify for an application fee waiver
University of North Carolina Online MBA – Tuition
Tuition for students enrolled in the University of North Carolina Online MBA program is $89,000 and includes books, student fees, texts, and at least lodging and food for four weekend immersions. Students are required to fulfill a non-refundable deposit of $1,500 to reserve their place in the program.
University of North Carolina Online MBA – Financial Aid
-Federal Loans
-Subsidized Stafford Loans
-Unsubsidized Stafford Loans
-Federal Grad Plus
-Private and/or Alternative Loans
– State and Federal Grant Programs
-Federal Pell Grant
-Federal Supplemental Education Opportunity Grants
-Academic, Corporate, and External Scholarships
-MBA@UNC Fellowships
-Impact Fellowships
-Corporate Sponsorships/Tuition Assistance programs offered by an employer
University of North Carolina Online MBA – MBA@UNC Curriculum
Online students enrolled in the MBA@UNC program gain the skills, knowledge, and ability to advance as exceptional leaders strengthening global organizations. Students participate in team projects, online lectures, and virtual classes in a synchronous format offering interactive case studies, role plays, and group activities. Courses are led by a world renown faculty and include: financial accounting, analytical tools, operations, global marketing strategy, principles of marketing, management communications, economics, introductory finance, managerial accounting, taxes and business strategy, sustainable enterprise, financial statement analysis, technology and innovation, global context of business, corporate finance, leading and managing, global supply chain management, negotiations and ethics, and entrepreneurship. Students also must complete at least 2 "immersion weekends" by attending conferences held at worldwide locations. The immersion weekends help develop potential through live simulations, hands on experiences, and other collaborative activities and are a unique addition to the University of North Carolina Online MBA program.
>>>[Click for info from this school.]<<<
Online MBA Finder
In just 3 easy steps we will help you find the best online MBA program for your needs.