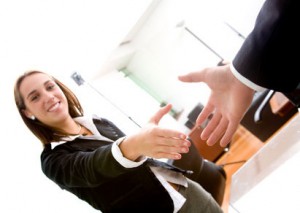 A Master's of Business Administration (MBA) offers students a well rounded and versatile education necessary to advance to numerous career opportunities and the list of MBA jobs available to MBA graduates is endless. The MBA Degree offers graduates the ability to qualify for virtually any position of interest within a business, organization, or firm. Competition for the best MBA jobs is considerable due to the volume of applicants and worldwide economic factors. Yet many of the world's leading businesses continually seek candidates to improve the performance and productivity of their organization, launch new products or services, expand customer base, and devise strategies to improve the overall efficiency of operations.
Featured Top-ranked Programs
1. Liberty University Online MBA
2. Grand Canyon University Online MBA
3. University of North Carolina Online MBA

Finding the Top MBA Jobs
As MBA graduates begin their journey to finding MBA jobs, assessing personal goals and abilities while researching potential employment prospects is vital to building a successful career. Graduates who can identify their personal strengths and weaknesses can not only market and utilize their skills but also advance their career to exceptional and lucrative levels. Graduates who gain familiarity with the organization of interest and understand the operations of the most prestigious companies gain industry knowledge and learn precisely what positions will expand personal skills while strengthening weaknesses. Graduates who align their prospective MBA jobs with their personal potential and goals find a greater sense of accomplishment and work satisfaction necessary for long term career success.
Many graduates find networking with mentors, former employees, and current employees of potential employment organizations the most valuable resource in assessing every aspect of an employment prospect. Additionally, speaking with people who have performed similar work and explore the workings of the industry assist students in choosing the best path to the best MBA jobs.
Finding the Top MBA Jobs requires careful research and consultation of multiple resources. One valuable resource is polls and surveys based upon the preferences of international MBA candidates. Universum, a research, strategic consulting, and communications solutions company which services over 200 clients and 1,500 international universities, completed a survey based on 160,000 participants seeking jobs who had completed studies in business or engineering programs. Respondents listed the following establishments as the most attractive, top international places they would like to work:
1. MBA Jobs at Google
Google, a technology company with headquarters based in Mountain View, California, is ranked as the very best workplace. Google offers present and potential employees who display talent, enthusiasm, and problem solving abilities a number of amazing incentives from over 40 offices in 20 countries. Employees at Google gain unique incentives including prestige, free lunch, beer party Fridays, a passionate work environment, the ability to learn and expand skills, interaction with an "absolutely brilliant" staff, a raised environmental consciousness, and multiple employee benefits. Over 20% of MBA students list Google among the places they'd most like to obtain MBA jobs. Of the 12,000 employees, most report a high degree of satisfaction working for one of the world's biggest and most innovative technology organizations. Most employees with an MBA begin employment with salaries of $98,125 annually and also receive many incentives, benefits, performance based bonuses, and many opportunities to advance. Travel may be required as Google expands its current locations and develops new international locations.
2. MBA Jobs at McKinsey & Company
McKinsey & Company is a global management consulting firm with headquarters based in New York City. McKinsey is considered one of the top advising firms to many businesses, governments, and institutions and offers employees the ability to learn all aspects of consulting in a dynamic, competitive environment. McKinsey is well known for its exceptional employees with diverse backgrounds who share values focused on growth and global impact. McKinsey employs over 6,500 consultants within over 80 office locations throughout 40 countries. As one of the most prestigious consulting firms in the industry, over 16.31% of MBA students list McKinsey within their top 5 desirable workplaces for finding MBA jobs. McKinsey offers its employees and its clients a uniquely caring, supportive, trusting, respectful, and interdependent environment. Additionally, McKinsey has been one of the top providers of MBA jobs since 1996. McKinsey offers most MBA graduates salaries beginning at $101,404 and multiple travel opportunities to and from its international locations.
3. MBA Jobs at Goldman Sachs
Goldman Sachs, a New York City based global investment banking, securities, and investment management firm, is the most well known financial center in the world. With locations in New York, Tokyo, London, Hong Kong, and other international places, Goldman Sachs employs over 26,000 people and is listed within the top 5 most desirable workplaces by 13.95% of MBA students. Goldman Sachs offers employees a number of health and performance based incentive benefits, ample opportunities to learn dynamic skills while expanding personal and professional growth, and a driven, intelligent employee base. Additionally, Goldman Sachs frequently offers MBA candidates who participate in summer internships conversion into full time positions after graduation. Most MBAs employed by Goldman Sachs earn salaries of $98,887 annually with abundant opportunities to increase earnings potential. Relocation and travel are often required to maintain or advance positions within the company.
4. MBA Jobs at Boston Consulting Group
Boston Consulting Group is one of the world's leaders in business strategy. As a global management consulting firm, Boston Consulting Group offers over 3,300 employees from 63 offices in 37 countries the ability to work with clients from private, public, and non profit sectors. Boston Consulting Group is well known as being "agents of change" who offer high value opportunities, for clients, employees, and society with secure and lasting results. Over 10.89% of MBA students list Boston Consulting among their 5 top most desirable workplaces. Employees at Boston Consulting find their work challenging, yet satisfying and rewarding due to an exciting work environment providing lifelong learning experiences. Boston Consulting combines employee expertise with sound practices based in innovation, growth, operations, and excellent business practices. MBA graduates often earn $100,986 as they travel along their career path and to many of Boston Consulting Groups offices.
5. MBA Jobs at Apple
Apple, founded by Steve Jobs, Steve Wozniak, and Ronald Wayne in 1976, is a multinational corporation which designs and markets consumer electronics, personal computers, software, and hardware products like Macintosh computers, iPods, iPhones, and iPads. Located in Cupertino, California, Apple has locations throughout the U.S. within California and Texas, as well as international cities in Ireland, Singapore, China, and other places world wide. Apple offers over 17,787 employees the ability to work as members of the technological pioneer team launching new products, enhancing skills, and expanding knowledge. Apple is listed by 10.78% of MBA students as one of the top 5 most desirable places to work because, as members of one of the most powerful technological teams in the world, Apple contributes to changing the world with its inventions, one product at a time. MBA graduates generally earn $ 97,318 annually and work closely within an excellent team often traveling nationally and internationally dependent upon work requirements.
6. MBA Jobs at Bain & Company
Bain & Company, headquartered in Boston, Massachusetts, is one of the largest business consulting firms worldwide. Bain has over 3,700 employees within 34 locations throughout 22 countries and is rated by 10.99% of MBA students as their top 5 most desirable workplace. Bain has a forty year history of assisting global leaders and various other companies in making informed decisions to offer sustainable success. Bain offers MBA students the ability to work with the most critical issues businesses face by handling strategy, marketing, organization, operations, technology, mergers, and acquisitions within all industries and geographic locations. Bain's employees rate their job satisfaction highly as they manage responsibilities, foster teamwork, and develop trust within a company delivering it's common ambition: to make a difference for clients and employees. Most MBA graduates earn $101,404 annually working as management consultants traveling to meet clients and working within a close knit team of professionals.
7. MBA Jobs at JP Morgan Chase & Company
JP Morgan Chase & Company is an American based multinational banking corporation founded by American financier J.P Morgan. As the largest U.S. bank in terms of assets, hedge funds, and market capitalization, JP Morgan offers world renown financial services to its clients. JP Morgan is headquartered in New York City, New York, and has over 224,900 employees throughout locations in over 60 countries worldwide. JP Morgan offers securities, asset management, private wealth management, treasury and security services, and investments to diverse clients and offers numerous opportunities to its employees. JP Morgan offers employees the ability to thrive and learn while working within fast paced, dynamic settings and is one of the top most desirable places for MBA students to work with over 5.11% listing it within its top five choices for potential employment. Employees find rewarding work and receive great benefits like health insurance, performance based incentives and bonuses, great retirement options, access to fitness centers, and discounts at local stores. JP Morgan also provides employees with tremendous leadership through a team of exceptional management and leads the banking industry in technology and security. MBA graduates employed at JP Morgan generally have starting salaries based at $95,321. Many employees have the opportunity to travel or relocate at their personal discretion necessary to cater to international clients or advance position.
8. MBA Jobs at Walt Disney
Walt Disney Company was founded in Burbank, California on October 16, 1923, by Walt and Roy Disney. Originally known as the Disney Brothers Cartoon studio, the company grew to be the biggest and best known brand for family film and entertainment. As the leaders in American animation, Disney has grown to become the biggest media conglomerate in the world, offering live action films, television programs, theater productions, radio shows, publishing, and online media to generations. Disney provides its clients and employees with excellent opportunities to learn, grow, and enjoy living life to the fullest. Employees find rewarding work in amazing environments with friendly, informative coworkers which reportedly "feel like family." Additionally, employees are offered numerous benefits including health care, retirement plans, performance based incentives and bonuses, tickets and passes to Disney parks and resorts, and the best business standards available. Over 5.28% of MBA students list Disney among their top 5 most desirable work places. Professionals with MBA jobs at Disney earn approximately $78,652 to $90,499 annually and often travel to meet with clients and for work retreats at various international locations.
9. MBA Jobs at Nike
Nike, Inc., is the world's top supplier of athletic shoes, apparel, and sports equipment. Founded by Bill Bowerman and Phillip Knight as Blue Ribbon Sports in January 1964, Nike has become world renown for its products. Nike has been the forerunner of exploring potential in its products, clients, services, and employees. Nike cultivates a staff of people who want to achieve, embrace diversity, and increase imagination. Nike offers employees the opportunity to work in a challenging, innovative, and constantly evolving environment. Nike employs 35,000 people within 200 offices and 400 retail outlets throughout 160 international countries. Nike offers its employees amazing benefits and opportunities including: health care, family care, employee assistance plans, matching gift programs for charitable donations, insurance discounts, an informal dress code, and discounts on all Nike products for employees and family members. Over 7.21% of MBA students rank Nike among their top 5 most desirable places to find MBA jobs. MBA graduates may expect salaries beginning at $91,473 annually and are often required to travel for employee development seminars and to meet with clients to national and international locations.
10. MBA Jobs at Johnson and Johnson
Johnson and Johnson is an American pharmaceutical, medical device, and consumer packaged goods manufacture. Originally founded in New Brunswick, New Jersey during 1886 by Robert Wood Johnson I, James Wood Johnson, and Edward Mead Johnson, Johnson and Johnson has grown to be one of the world's most respected and award winning companies. Johnson and Johnson offers innovative research, products, and services focused upon consumer health. The organization reaches over a billion people by delivering the world's best medical devices, health products, diagnostic equipment, and pharmaceuticals. Johnson and Johnson operates 250 companies throughout 60 countries and employs over 116,000 people. Over 6.73% of MBA students list Johnson and Johnson as their top 5 most desirable places to work. With a longstanding tradition dedicated to health and wellness, Johnson and Johnson offers its clients and employees opportunities the best services and products available with dignity and appreciation of each individual. Johnson and Johnson employees find their MBA jobs rewarding, with many opportunities for growth and advancement, and benefits like health insurance, savings plans, retirement plans, exercise reimbursement, personal health trackers, and performance based incentives and bonuses. MBA graduates earn $ 97,349 annually and may work within single function career development opportunities or within flexible development within several business units and geographic territories.
The Future of MBA Jobs
As the economy recovers, many of the world's leading businesses will seek qualified MBA graduates to fill positions, assist in meeting company goals, and devise means of making companies not only survive but more importantly, thrive. A recent survey conducted by the Graduate Management Admission Council completed in 2011 reported that the number of employers seeking MBA graduates has risen to 64 percent with the job market for graduates expected to increase and improve. The respondents who participated in the survey were from U.S. companies and 29 international firms. The survey reported that 78 percent of businesses are seeking graduates who can improve performance and productivity, with 61 percent seeking means of expanding customer and client base, 58 percent seeking candidates to help reduce operating costs, and 50 percent seeking means of implementing product and service launches as well as improved customer service.
Candidates with educational experiences based upon finance and the global economy, ethical and legal responsibility, managing global enterprise, understanding and serving customers, corporate reporting and control, and management of operations, innovation, information, and decisions while staying informed of latest industry developments and market trends not only impress potential employers but also enhance entrepreneurial and personal skills. MBA graduates who gain experience through internships in marketing, sales, finance, and business development positions within health care, technology, energy, and government industries are expected to be preferred over candidates with backgrounds in other fields. Additionally, graduates familiar with analytics and the ethical and legal issues in business paired with strong oral and written communication skills who display leadership will find increased employability in a highly competitive job market. MBA graduates possess the skills necessary to establish rewarding and satisfying careers at MBA jobs within the world's most prestigious organizations and firms.
What to learn more about which MBA jobs pay best? Check out Top 10 Highest Paying MBA Jobs.
Online MBA Finder
In just 3 easy steps we will help you find the best online MBA program for your needs.