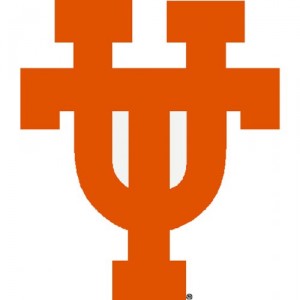 The top-ranked University of Texas Online MBA is part of University of Texas (UT), a state research facility and flagship institution of the University of Texas higher educational institute.  Founded during 1883 within Austin, Texas, UT has the fifth largest enrollment of any U.S. school and the largest enrollment of any college within the state of Texas.  The University offers on-campus and online MBA programs led by a statewide team of expert instructors, interactive curriculum, and diverse resources.
As many MBA candidates manage work and other obligations in addition to obtaining their degree, University of Texas Online MBA online programs are often the most convenient and affordable means of gaining the education required to advance personal and professional goals.  
Other Featured Programs
[contentblock id=2]
The UT Online Consortium extends education beyond campus borders in a web based, asynchronous format based on the consortium of eight University of Texas schools.
University of Texas Online MBA – Ranking
BusinessMBA.org's Best Online MBA (#8 – 2012 Ranking)
University of Texas Online MBA – Admission Requirements
-Submission of the Online Application
-Submission of official GMAT or GRE scores
-TOEFL, PTS, and/or IELTS scores for international students whose native language is not English
-Official Transcripts from all attended educational institutions
-Current Resume including applicant's employment history and work experiences
-3 Letters of Recommendation
-Essay identifying academic interest and career aspirations
Additional Requirements:
-Educational prerequisites in computer literacy and statistical literacy
University of Texas Online MBA – Tuition
Tuition for the University of Texas Online MBA program  is calculated on a per semester basis and varies based upon the number of credits a student takes.
5 credit hours:
Resident: $4,412.70
Non-Resident: $6,905.70
6  credit hours:
Resident: $5,098.70
Non-Resident: $8,113.70
7 credit hours:
Resident: $5,782.70
Non-Resident: $9,259.70
 Entire Program:
Resident: $45,200.30
Non-Resident: $71,753.30
University of Texas Online MBA – Financial Aid
-Federal Loans
-Subsidized Stafford Loans
-Unsubsidized Stafford Loans
-Federal Grad Plus
-Private and/or Alternative Loans
-State and Federal Grants
-Federal Pell Grant
-Federal Supplemental Education Opportunity Grants
-Academic, Corporate, and External Scholarships
-Corporate Sponsorships/Tuition Assistance programs offered by employers
University of Texas Online MBA – Programs
University of Texas Online MBA programs are accredited by The Association to Advance Collegiate Schools of Business and are recognized as some of the very best distance learning providers by many worldwide educational authorities.  Students may enroll in full or part time studies within a general management MBA program, a global MBA program, or may specialize their MBA in finance.  Courses include: accounting analysis, economic analysis, organizational behavior, marketing management, production and operation management, financial management, contemporary control systems, information systems management, legal environment of business, analytical models for decision-making, management and the research process, strategic management, professional ethics, topics in Federal income tax, select topics in accounting, contract study in accounting, selected topics in economics, contract study in economics, management of financial institutions, options and futures, portfolio theory and management, contemporary issues in financial management, international finance, selected topics in finance, contract study in finance, information system management, human resource management, organization development and change, selected topics in management, contract study in management, master's project, master's thesis, consumer decision processes, selected topics in marketing, contract study in marketing, and internship experiences.   Graduates from University of Texas Online MBA programs are qualified to advance as professionals offering their leadership, management, and business knowledge to maximize the efficiency and sustainability of the world's top organizations.
Other Featured MBA Programs
1. Liberty University Online MBA
2. Grand Canyon University Online MBA
3. University of North Carolina Online MBA
Further Reading
Online MBA Finder
In just 3 easy steps we will help you find the best online MBA program for your needs.